At our San Francisco plumbing company, only certified technicians clear your toilet clogs, whether its a minor issue or something underlying. When it comes to responding to clogged toilets, we offer prompt service. Our professional plumbers have the experience to unclog drains in bathrooms and other parts of a home such as the basement and kitchen. When a technician arrives at your house, expect quick and reliable service.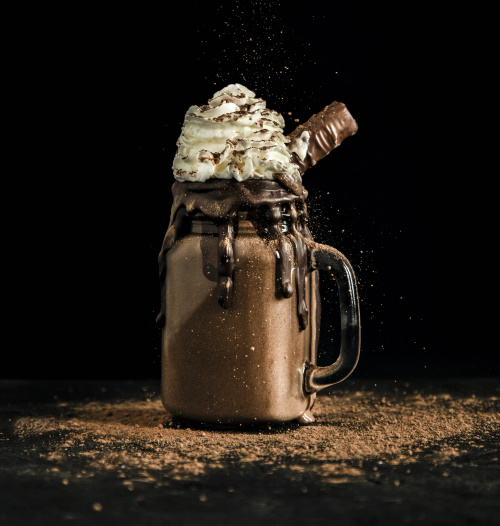 This is a good look for a milkshake, not your toilet.
First, the water supply line to a clogged toilet has to be turned off. Then, the extent of the clog can be easily evaluated with a simple tool such as a rubber plunger. If the hydraulic force of the plunger doesn't unclog a drain, then more powerful measures have to be applied. Our plumbers take advantage of handheld augers that can expand dozens of feet. The wires in these devices are engineered to hook and grip any loose debris inside drain pipes such as toilet paper and hair. We also have snake cameras that could be inserted into drains in order to record the extent of a clog and other damage inside the diameter of a pipe. Sometimes, it might be necessary to unclog vent stacks that are linked to drain systems of a toilet. The stacks provide exhaustion of toxic fumes that rise from drains in homes. These rooftop openings have to be cleaned from high above a home rather than from inside bathrooms or other rooms.
Everyone knows that clogged toilet repairs are a godsend, and Plumbing SF is San Francisco's leading provider of the essential service. This is one of the foremost emergencies in the world of plumbing fixtures, and these friendly professionals will arrive right away to assess the situation. No matter how bad it looks, they will be able to restore functionality in your bathroom. Overflowing toilets can cause a lot of trouble, and the damage can be extensive. The first step is getting the problem solved. Calling Plumbing SF will remedy the obstruction and alleviate your restroom woes. They can clear all of the pipes and adjust the tank to perfection. Of course, not all clogged toilets are terribly severe. Plumbing SF can also help in minor cases. Flushing will usually be restored within the same day. These experts know that their customers cannot be left waiting when it comes to bathroom hazards. If you need help now, this is the certified team to contact! On the other hand, some toilets may be damaged beyond repair. In these instances, Plumbing SF can take the time to provide you with a replacement unit. They will do the installation for an affordable rate, and their plumbing talents defy comparison. Sheer quality is engendered by a high level of craftsmanship every time. These workers demonstrate the future of formidable plumbing!